Friday, May 28, 2021
Shannon Cuddle® Strip Quilt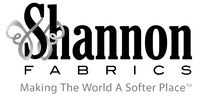 Let's make a cuddle® minky fabric strip quilt by Shannon!
Follow the link below for supplies and instructions.
  Have a blast on this 4th of July with 'fireworks' that don't lead to real fire! $3.99 at Clubb's 
Create amazing sea creatures and plush toys using Premier Snow Cone yarn! This soft yarn retails at $7.99 and is available in a variety of p...